The Coach peering into your soul
Missouri is in the rear view. Now on to the Owls. Owls?
Owls!?!
Particulars
Florida Atlantic University
Boca Raton, FL
Coach
: Carl Pelini (the brother of Bo Pelini; kind of the Johnny Drama to Bo's Vincent Chase)
Fight Song
: Florida Atlantic Fight Song
Mascot: Owsley the....Owl
Stadium
: FAU Stadium (30,000 capacity)
Best known figure
: Howard. If you don't know his last name, I can't help you.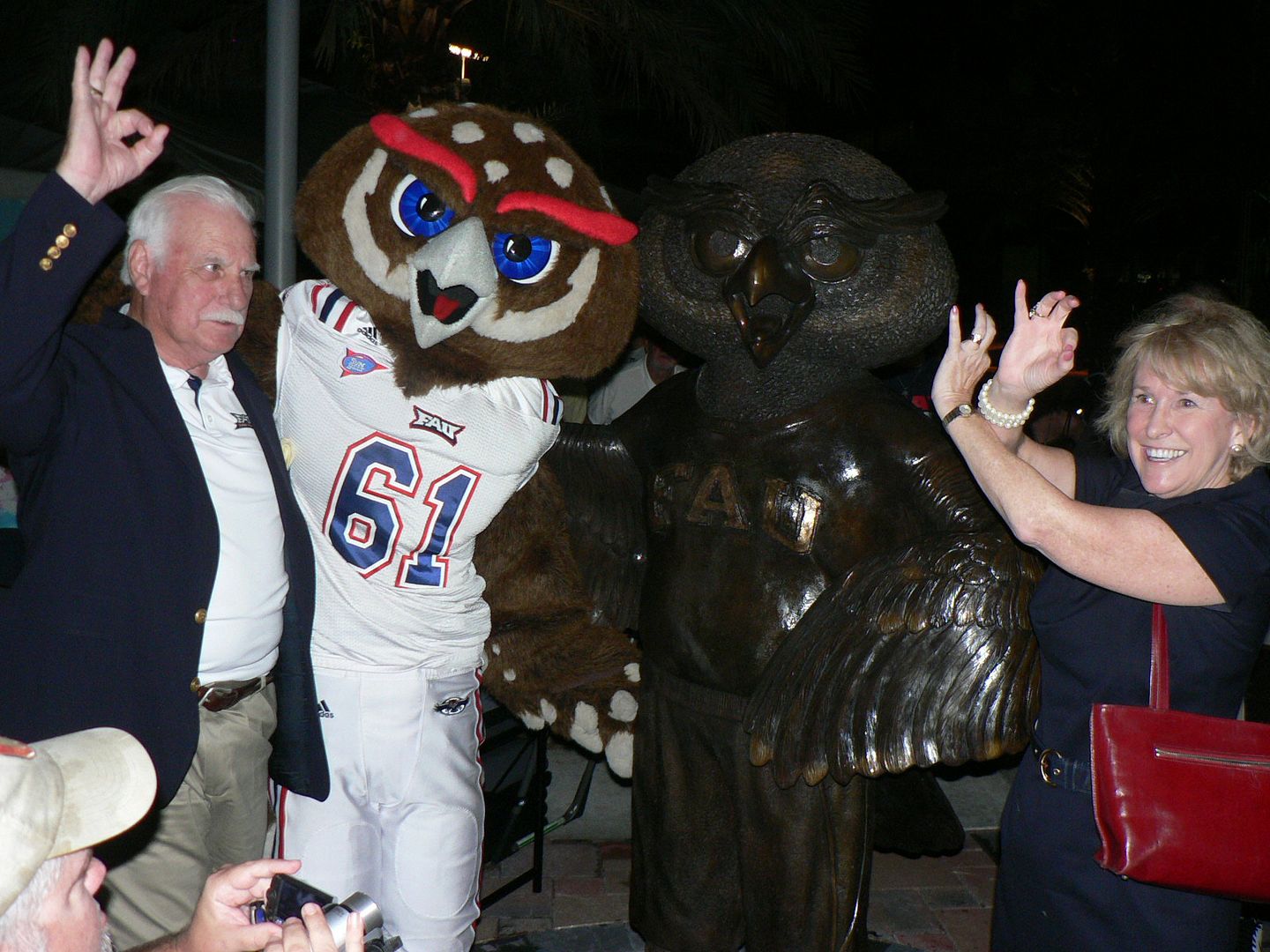 Owsley haz his own statue
(Image: Palm Beach Sun-Sentinel)
Florida Atlantic is a public university in Boca Raton. They have a large student body (~30K) and have been playing football since 2001 and joined DI in 2005. They have an all time record of 58-74.
Howard Schnellenberger is the only coach they have had until this season. He has led them to two bowl berths, both victories.
Their biggest rival is Florida International, which doesn't sound like a real place to me.
FAU is 1-1 on the season. The opened with a win over Robert Wagner's namesake, 7-3. They lost on the road to Middle Tennessee State, 31-17. They have flopped starting QBs, but will go with last year's starter Graham Wilbert against Georgia. Byron Handerson is his primary reciever, averaging 5 catches per game. They run the 4-3 defensively and have been proficient at defending the deep pass.
If you must know, they are
staying
at the Hilton Atlanta Northeast in Norcross for the trip.
TD