If you want to join, simply click
here.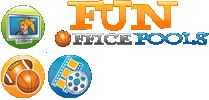 Same format as years past: 10-15 games a week from the SEC, our neighbors, and a few national games of interest. You can vote for games to be included; I do look at those each week in deciding what to put in. I try to stay away from games involving DI-AA team, except for when the Dawgs play those teams.
The spread is provided for informational purposes only. You are picking straight up and will assign confidence points to each pick. If you are right, you get the number of points you assign to the game.
One other wrinkle is that if you miss a week, you'll automatically get one fewer point than the lowest scoring person that actually made picks. Hopefully, this will help those that accidentally miss a week stay in the game.
WE HAVE A THURSDAY NIGHT GAMES. THIS IS NOT A DRILL. Go ahead and get in. The picks will close around noon on Saturday, but you have to get the South Carolina-UNC pick in before kickoff.
TD