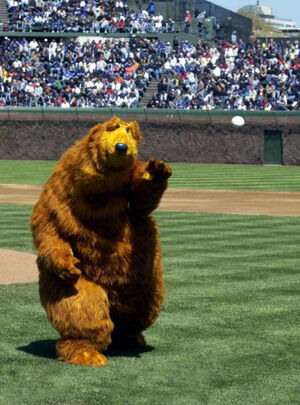 The 2010 Georgia baseball season gets underway tomorrow in Waco, Texas when your Diamond Dawgs confront the angry baseball bears of Baylor. Justin Grimm will be on the bump. Walters will go Saturday against Duke and Palazzone and Hawkins will pitch a Sunday doubleheader against those same two teams.
As we've discussed
, this year's team looks like it will be heavy on pitching and defense, but light on dingers.
Tomorrow's starting lineup could have four freshmen: C Brett DeLoach, 2B Todd Hankins, SS Kyle Farmer, and the DH Kevin Ruiz or Zach Taylor. Taylor, Cone, and Verdin will be in the outfield. Chase Davidson will play first and May will be at third. That'll be one of the youngest opening day lineups in Georgia history with four freshmen and five sophomores. Levi Hyams is likely to return to second after our first six games. I'll bet the infield starters are very fluid all week and we might see a different combination every game.
Quinton