A lot has been made of JoJo Kemps words to his UF friends. I get where he's coming from, too. Is if false bravado? Probably. When you've got nearly three decades of futility against a team, maybe some taking a positive attitude isn't terrible.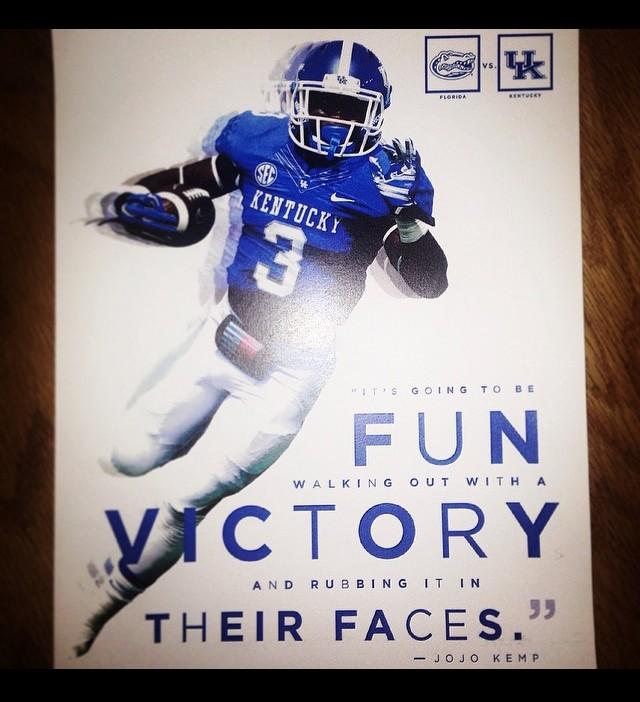 Here's the thing, it's been
27 years
since Kentucky beat Florida. While I'm normally a let your game speak for you type, when the monkey on your back is that old, maybe having a mental can do attitude is ok.
If the Gators need motivation in the form of a poster on the wall with a Kentucky running back's words on it, how mighty are they?
TD
See also:
- Kentucky Sports Radio,
The Florida Boys'
- Alligator Army,
Florida vs. Kentucky: Kemp preditcts "rubbing victory in (Gators') faces"