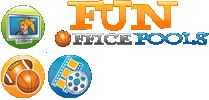 Get
registered
and get your picks in.
We have a Thursday night game (Kentucky vs. Western Kentucky in Nashville), so you'll miss your points if you don't get your selection in for that game by kickoff.
To participate,
just join our pool at Fun Office Pools
. They are spam free and run the simplest, easiest to navigate pool around. Remember, we'll pick winners only, but with confidence points. The more points you assign to a game, the more likely you think your selected outcome is correct. If you're right, you'll get the amount of confidence points you assigned to a game.
TD